What a miserable 8k race can remind you about business
August 22, 2016
Posted by:

Peter Schwinge

Category:

Business, Exercise, Lifestyle, Motivation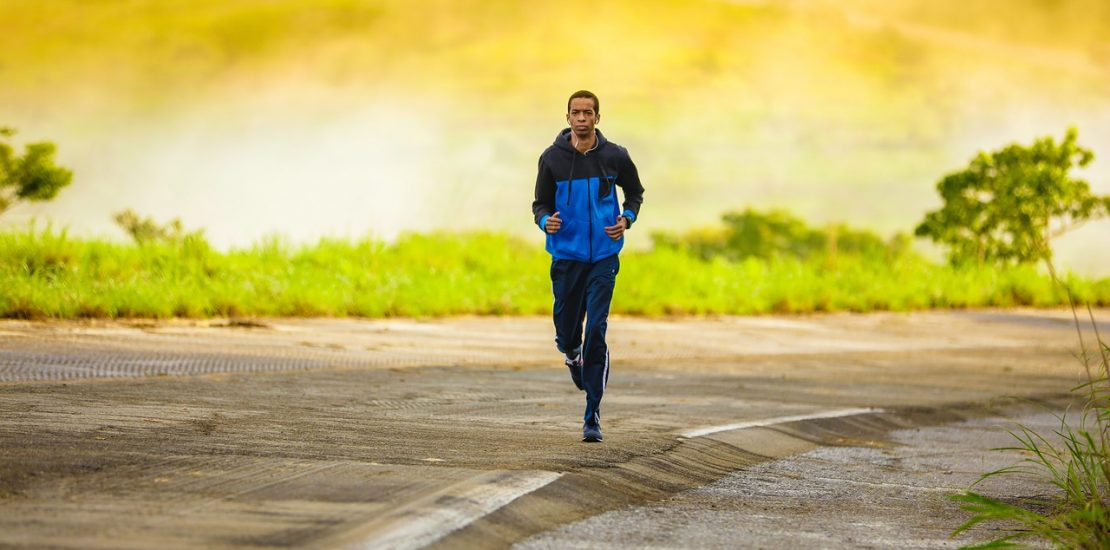 The last few weeks here in NYC have been stifling. Those who hit the ground running have needed to dial back their speed to make it through their workouts, while others took a few days off. The New York Road Runners organization, on one occasion, sent alerts just prior to the event stating it would not be a timed race anymore – and if people did not want to run (in the sweltering 90 degrees) they would still get credit for the race. (Credits are used for guaranteed entry to the follow year's NYC Marathon). A wise decision by NYRR.org in looking out for the safety of their runners (clients).
Want v. Need
It was in September of 2015 when I chose to start running in a serious manner. I had tested the streets in the past and finally made the commitment to invest my money and time into this campaign. What I wanted for this endeavor were: comfortable running clothes, good pair of running sneakers, fitness tracker, and a few extra accessories (cap, sunglasses, water bottles, gels, protein mixes, bag, gloves for winter runs). What I actually needed to start running: the desire and capability to put one foot in front of the other at a pace faster than walking. I wanted to set myself up for long-term success and minimize potential injury, so including some of these items was important to me.
Does this sound similar to starting your own business?
Setting the goals.
I will run the NYC marathon in 2017. I will run nine NYRR races and volunteer for one in 2016 to complete the requirements for guaranteed entry to the 2017 NYC Marathon.
The start-up budget – you don't need to look great to launch. Or, Where can I find resources from other areas without having to purchase everything?
Sneakers: Old pair of Asics that were lying around.

Clothes: Older gym shirts and shorts.

Cap: Old Nike cap from gym

Gloves: Pulled over from my biking gear (Note: I'm also a cyclist)

Sunglasses: From my biking gear

Bag: Old backpacks

Water Bottles: Old souvenir bottles from bike races that I never used.

Protein mixes: I didn't need them at this time.

Fitness tracker: Free app on my mobile

Time: Research the basics of running, and seek inspirational people who have gone from couch to marathoners.
Capital Investment: $0
Remember, this is only an idea. I don't have any proof of concept that this will be the path I want to continue on.
To quickly skip ahead, I went from couch to 5k in the matter of 6 weeks. How? By setting a short-term goal. I signed up for a 5k race which forced me to focus on milestone. The next day my legs were tight, my feet hurt, and I was exhausted. But I wanted to go further.
The next phase – future development
Metaphorically: Now that I gained more clients, I will need to incorporate better services to better support my endeavor.
I completed my proof of concept, and now need better equipment to go the long haul. Some of my assets helped me to get to this point, but upgrades became necessary. I was now running 5k's 2x per week and already signed up for 3 more races by end of year. I need to do more research.
Time Commitment: Research workout tips, equipment, and seek more online advice and inspiration.

Sneakers: Bought a great-looking pair of Nike 'Running' Sneakers (on sale)

Purchases: Pair of running shorts to alternate with gym shorts. There IS a difference between gym shorts and running shorts

Gels and pre-workout supplements
Investment: ~$210
Always seek professional advice – Paid and un-paid. And invest in analytics.
Those $110 Nike 'running' sneakers looked great (coincidentally, I'm wearing them right now) but were horrible for running. I felt sluggish during my training, and my race times hadn't improved either. I knew I was in this for the long haul so I went to a professional running store. I explained my situation to the gentleman, he asked if I've ever been properly fit for a running sneaker. No. He asked what I want currently running in. When I told him, he chuckled and stated, "Those aren't running sneakers, let's get you on the treadmill here and see your foot strike." With cameras set up I ran for 60 seconds and we reviewed the video tape. He went over my foot strike, asked me the type of terrain I run, and numerous other questions. He reappeared a few minutes later with three different sneakers for me to try running with on the treadmill. Each was a world of difference, and the ones I chose were like running on a cloud. I shaved off 2 minutes on my next 5k run and still use them after 400+ road miles.
In the Spring of 2016, I signed up for the NYRR Brooklyn Half Marathon. They have a 10-week online training program for $29.99. I wasn't going to make them same mistake as with my sneakers – and the $30 was an acceptable price point. The program customized my runs and adapted as I entered my training times.
I had also invested in a FitBit to track my analytics, I could see my heart rate, pacing, and alert me every mile while showing my pace. In essence, I could monitor my activities in real time and adapt to stay on my course.
How many companies are properly monitoring their digital marketing and making changes in real time?
Support: The NYRR virtual training program also invited you to a private Facebook Group. We all shared stories or asked questions about injuries. When some people would post they felt bad about a workout, others would be there to show support and remind them NOT every run will be your best. Some days will be better than others. From this I trained myself to break through a bad mile by saying to myself, "Not every mile is a great mile, some will be bad…THIS is your bad mile – and once you get through it, the next one will be better". That is what I said during mile 9 of the Brooklyn Half Marathon – and while it did feel like a horrible mile, it ended up being a faster mile than the previous two. In running we call that a negative split (which is positive results) – and we LOVE negative splits!
Do you have a team to support you when you're feeling challenged? Do you have mentors? Do you know where to find free business advice? Have you thought when to hire business advisors and consultants to save you money in the long run?
Time Commitment: Research on injury protection, running form, and inspiration.

New Sneakers: $169 (yes, more expensive than the Nike's) but would have saved if I went to the professional in the first place

Another pair of running shorts: $49

Running socks (there is a difference): $29

Fitbit: $199 – worth every penny. It's a multi-use watch so I can incorporate into everyday wearing

Foam Roller: $69 – this is a thing of beauty for your post-run muscles
Investment: ~$515
Prepare for the unexpected and train in the worst conditions.
For ten weeks I trained for the Half Marathon and not once did it rain on my training days. I was anxious that I would not be adequately prepared to run a half marathon in the rain. Finally, the week before the race, it rained! I was never so excited to run in the rain. My sneakers were soaked like wet sponges, my shirt felt 10 pounds heavier, my breathing was labored, I ran slower, and then faster. It was horrible wonderful. I took on the pain of being outside my comfort zone and succeeded. I felt prepared to handle what could possible be thrown at me during the half.
Have you built in failure or challenges into your business model? Have you thought about what you don't know, or haven't experienced yet?
I've made no more major investments now since I am at a point which I can consistently build up my running game with my current assets. I am confident with what I have and don't need to acquire non-essential bells and whistles. I will need to replace my sneakers at the end of this season though – and I will go back to a professional to try out new ones, or repurchase the same ones. If something works, you don't need to fix it, but it's healthy to stay abreast of new services.
That Miserable 8k Run: Why staying consistent matters – and playing catch-up is tough.
I had slacked on my training over the last 2 months. I was still out there, but life and other projects got in the way – I'm sure this happens to you as well. I forgot about the 8k run. So two weeks prior, I jumped back into my regular training – and with one week to go I didn't have the confidence to crush it. I pushed myself to make up for missing miles by compressing longer runs with less days off. This proved to be a huge mistake. By Saturday I could feel my legs were tight and cooked… I didn't give myself ample recovery time.
8k runs are great (153 feet short of 5 miles). They're the sweet spot between a quick 5k and and a somewhat daunting 10k. The challenge was it was an extremely hot and humid morning in Central Park that started off with Cat Hill in the first mile. (Anyone who has run Central Park knows the TWO major hills)
Cat Hill
Distance: 0.25 mi
Rise: 49 feet
Average Grade: 3.7%
As the starting gun sounded, the rain came down. I couldn't find my gear for the first mile, something in my legs (or my head) was off. The 2nd mile was better and I cruised into Harlem Hill towards the 3rd mile. THIS is the hill the race director apologized for having us run through – and subsequently when everything started to go pear-shaped. I've done this hill before, I actually enjoy conquering this hill, but on this day, Harlem Hill was my nemesis. A torrential downpour began 2/10ths of a mile before the hill. I cheered along with a few others (good thing I've trained in the rain) – it was refreshing, until it wasn't. My feet now felt 20lbs heavier, and my soaked shirt began to weigh me down.
Harlem Hill
Distance: 0.32 mi
Rise: 84 feet
Average Grade: 4.4%
My legs just didn't have it in them and I started to cramp .You could hear me huffing and giving it all to get up that hill – this was not just physical – this was mental. At one point just before the summit I felt a hand on my shoulder. I turned and this woman smiled and said, "Oh yeah, you got it!" It turns out she recognized me from a running group a few months back where we ran the last mile side-by-side. That is that support I mentioned earlier. My mind jumped into another gear and pushed over the summit. Fantastic! But now with two miles to go, my left hamstring really cramped up… but I refused to stop.
I will push through, I will take it slower, but I will see this to the end. It was excruciating. My thoughts were how did I let myself get to this point, why did I push so hard, why didn't I let myself recover like I knew I should have. I pushed through the rolling hills of horror by mental will, and at the 100 meter to go mark I pushed harder to give my best sprint to the end. I wasn't going to let my mind beat me.
Have you given yourself enough rest and recovery time during the tough weeks? The finish line is going to stay the same, it just depends on how healthy you want to be at that line. Have you built a lifestyle for business that keeps you consistent, do you have plan in place to get you back up-to-speed when necessary? Do you have someone that will pat you on your shoulder and remind you…You got this!
I have a race every week for the next 8 weeks ranging from 5k to 18 miles – and back-to-back half marathons on the same weekend in October. I asked my support group if I was crazy for doing two half marathons on one weekend…a large number of answers were, "No, I did that last year, you can do it!".
What goals can you set for your business that seem implausible yet in reality can be accomplished by staying on a consistent course of action?
Life and business are the same in many ways.
Plan in advance. Make a commitment. Prepare for the unexpected. Research best practices. Pace yourself and run your own race. Seek professional advice. A support team will help you get over the hill. Take a break and recover to avoid burnout. Focus on the finish. Push through the pain. Give all you got in the last moments. And always remind yourself, especially in the toughest moments…You Can Do It!
Do you have any stories to share? Let us know below.
If you enjoyed this article and would like to be updated on more.